This guide will show you how to get started with uploading trail camera photos to the Back40 app.
What You'll Need
A Back40 account
A trail camera that can send photos using email (like a Reolink)
Step 1: Create a Hunting Land
Once you've downloaded the app and created an account, head over to the Hunting lands tab.
Press Create hunting land.
Name you hunting land and hit save.
Done! 🎉
A hunting land lets you bundle cameras together and share them with friends. By giving someone access to your hunting land, you give them access to all the connected cameras, photos and stats.
Step 2: Create a Camera
Go to your new hunting land.
Press Add camera.
Give your new camera a name.
Place the camera on the map. This is used to collect data about the photos, like the weather.
Hit save and you done! 🎉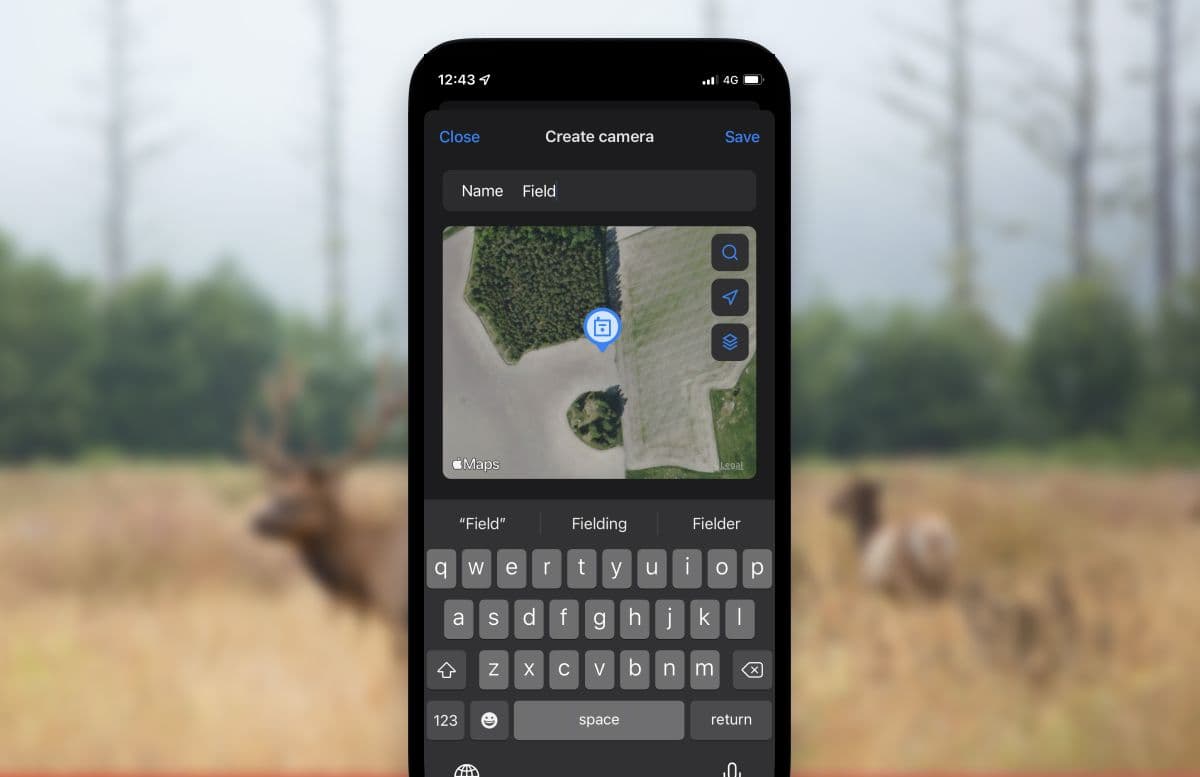 Back40 uses the cameras location to collect weather and astro data for each photo.
Step 3: Upload Your First Photo
After navigating to your new camera, you will be presented with an email address. You can use this address to send photos to the app.
If you have a camera setup to send emails to your private email already, you want to change that to this new email.
If your camera doesn't support email notifications, you can manually upload photos by pressing Upload photos manually and selecting the photos you want to upload from your phone. Use an SD Card Reader to get the photos from your camera to your phone.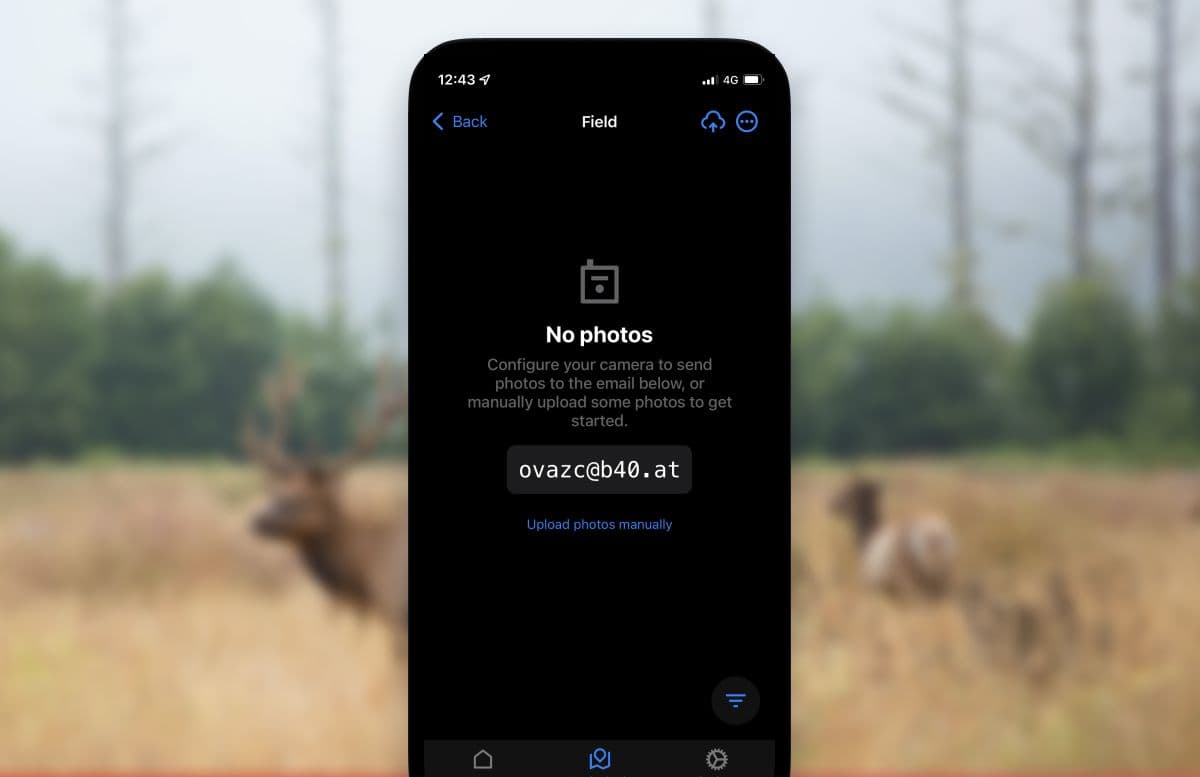 Setup your camera to send the photos to the email provided by Back40.
Step 4: Check Your New Photo
Once your camera sends a photo, it will automatically show up on the camera screen, with extra weather information and any animals tagged!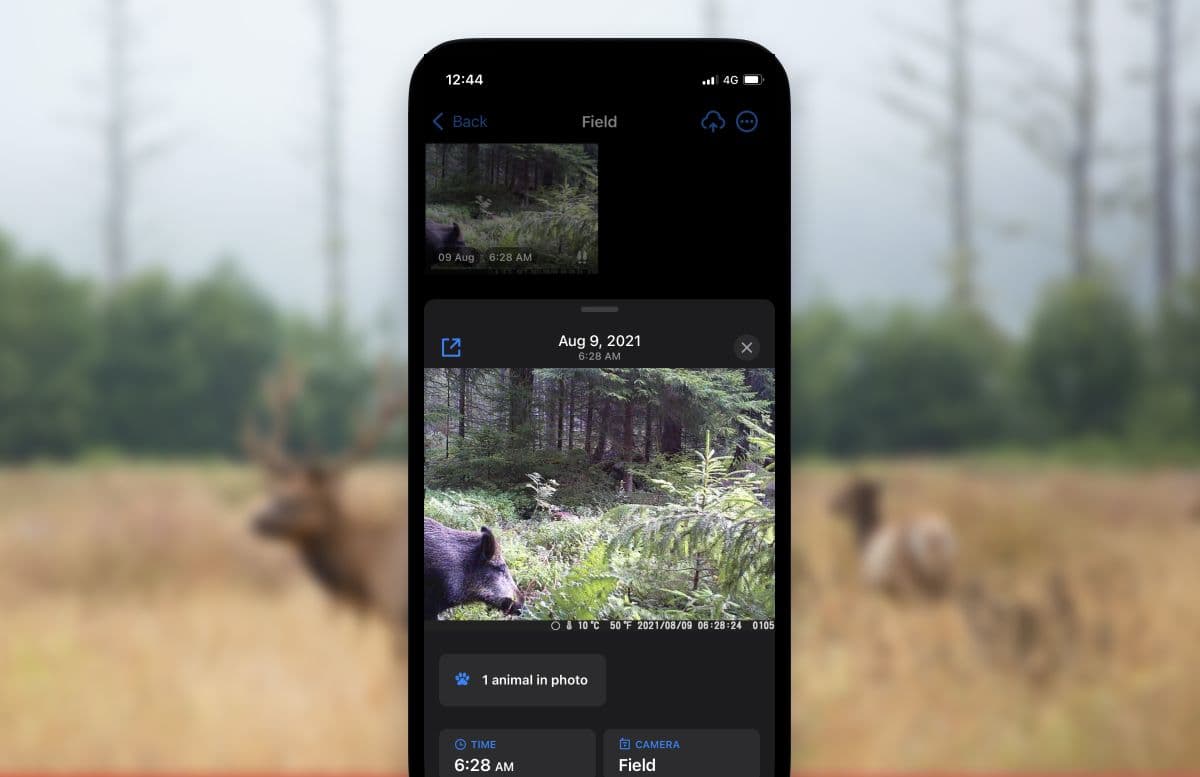 Your new photo, with weather data and animals tagged!
Conclusion
Your camera is now setup to automatically send photos to the app! Make sure to enable push notifications and we'll alert you whenever new photos are uploaded.